New Pianos
Our showroom has over 75 new and reconditioned pianos. We proudly feature Kawai, Story & Clark, and Gulbransen (as seen on Amazon.com) pianos.


"Thank you so much for your help with The Piano Book. I appreciate your candor in describing the pluses and minuses of each brand you carry. I hope your customers appreciate the wealth of knowledge and experience you bring to your work."
- Larry Fine,
Author of The Piano Book

Contact Us
For assistance call 1.845.978.2235, stop by our showroom or fill out our online form.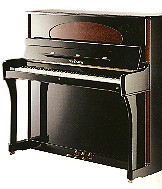 "Thanks to New and Used Pianos of NY, NJ & CT for the beautiful, perfectly tuned Kawai piano - we'll be doing business again!"
- Bill Mays, Jazz Pianist