New and Used Pianos of NY, NJ & CT was founded in 1987 by Adam Markowitz, a well-known piano technician.

Client List
Adam has tuned for Andre Previn, Tony Bennet, Roberta Flack, Richard Kimball, Garick Olsen, and other well-known pianists and recording artists at homes and concert venues throughout the tri-state area.

Technician/Musician/Owner
Being both an accomplished piano technician and pianist, Adam has the necessary background and experience to most expertly guide you through your selection process.

Contact Us
For assistance call 1.845.978.2235, stop by our showroom or fill out our online form.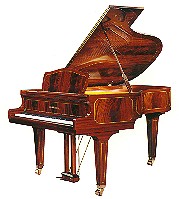 "Adam is one of the best tuners we have ever worked with. The piano had an unusual glow, helping us to make some of our finest recordings."
- Alan Silver,
President Connoisseur Society Records